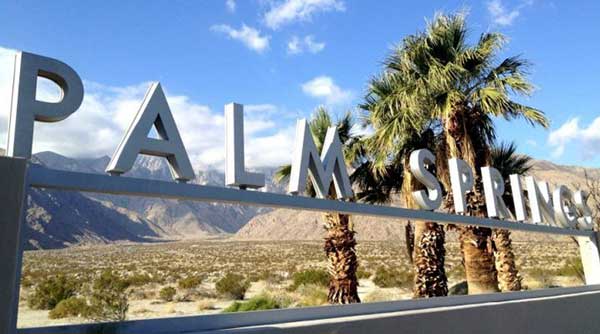 Palm Springs
1.5  hours to Los Angeles Convention Center
Palm Springs, California is located approximately 107 mi east of Los Angeles. It is known for its ritzy hotels, golf courses, hot springs, and spas. It is a resort city in the Sonoran Desert in Southern California noted for its fine examples of mid-century, modern architecture. There is a shopping district on Palm Canyon Drive that features interior design shops, vintage boutiques, and restaurants. Surrounding Palm Springs is the Coachela Valley. It offers hiking, biking and horseback riding trails,  tennis and swimming in the mountain and desert areas that are nearby.
There is no shortage of things to do in Palm Springs. Ride the aerial tramway to Mount San Jacinto or go on an adventure to Joshua Tree National Park. You can play golf or take in a show at one of the many casinos. The Living Desert Zoo and Botanical Gardens provides culture. Learn about the history of flight at the Palm Springs Air Museum. Or visit Moorten Botanical Gardens, an world famous museum with over 3,000 examples of desert cacti and other desert plants. The garden has been around since 1939.
Tourism in Palm Springs brings in more than 1.6 million visitors yearly. The city has over 130 hotels and resorts, numerous bed and breakfasts and over 100 restaurants.
Downtown Palm Springs began its revitalization in January 2012. The Mid-century modern architecture in the city is endorsed by architecture enthusiasts, local historians and artistic designers to preserve many downtown buildings.
Palm Springs International Airport is just seven minutes from the city, offering flights to Chicago, San Francisco, Phoenix, New York, and connecting to major destinations around the world.
Los Angeles International Airport is only a two-hour drive and also offers access to Palm Springs.
Palm Springs is the convenient and perfect getaway, a desert oasis just two hours from the heart of Hollywood. From L.A., just take Interstate 10 East which will take you directly to there.
Palm Springs is 1.7 hours to Los Angeles International Airport and 1.8 hours to Port of Los Angeles.