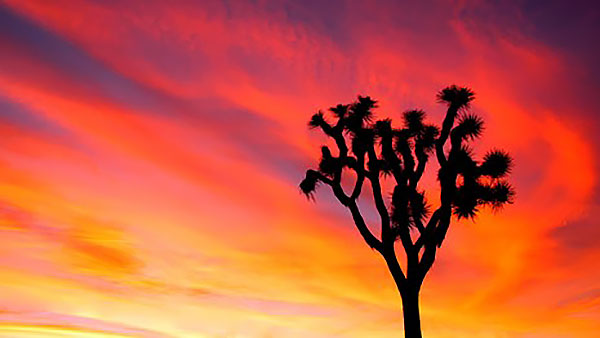 Joshua Tree National Park
2.2 hours from Los Angeles Convention Center
Joshua Tree National Park is a U.S. National Park located in southeastern California. Since 1936, it has been a U.S. National Monument.  Joshua trees dominate the vast open spaces of the park for  790,636 acres.
Besides the Joshua tree forests, some of the most interesting geologic displays in the California's deserts are also found in the western side of Joshua Tree.
There is a Visitor Center, where guests can gather information on wildflower identification, climbing, hiking, birding, geology, stargazing, the native plants and local history.
There are nine campgrounds in the park, with three of those providing running water and flushing toilets. There is a nightly fee for every camping spot.  Hiking trails in the park can be accessed from the campgrounds. View the park's beauty on the shorter trails without wandering off too far. Rock climbers are enticed by Joshua Tree Park, especially in the winter when other parts are snowbound. There is an abundance of climbing trails, at all levels of difficulty.
Amateur astronomers and stargazers love Joshua Tree National Park, because of its dark skies, free from southern California's light pollution.
Joshua Tree has been the backdrop for many modern pop culture icons, including The Eagles, the rock band U2, and American Tejano singer Selena.
Joshua Tree National Park is 2 hours from Los Angeles International Airport and 2.5 hours to Port of Los Angeles.